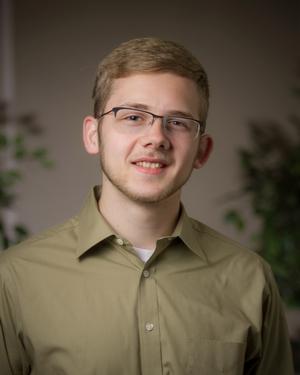 Associate Advisor
"As a financial advisor, my goal is to demonstrate integrity, work ethic, and interpersonal skills as I help my clients achieve their financial goals."
I provide personal, customized services in the following core areas of financial goals:
                - Confidently planning for retirement and maintaining retirement income
                - Strategic estate planning and insurance solutions
                - Knowledgeable investment plans
I was born and raised in Omaha, Nebraska. After high school I attended the University of Northwestern in Saint Paul, Minnesota. I excelled in many relevant business courses and gained a thorough understanding of how to achieve economic goals. Upon receiving a Bachelor of Science degree in Accounting, I have now begun working toward my Master's in Business Administration, which I will complete in May of 2019.
One of my favorite authors, C.S. Lewis, said "Integrity is doing the right thing even when no one is watching". This is something I believe in and strive for every day. I want my clients to be at ease, knowing that I am trustworthy and steadfast.
I love what I do because I appreciate the problem-solving aspect and I enjoy building relationships. As a financial advisor at Midwest Capital, Inc., I am thankful for the opportunity to help everyday people achieve their financial goals. Contact me at jonathon@midwestcapitalinc.com or 402-571-1505.